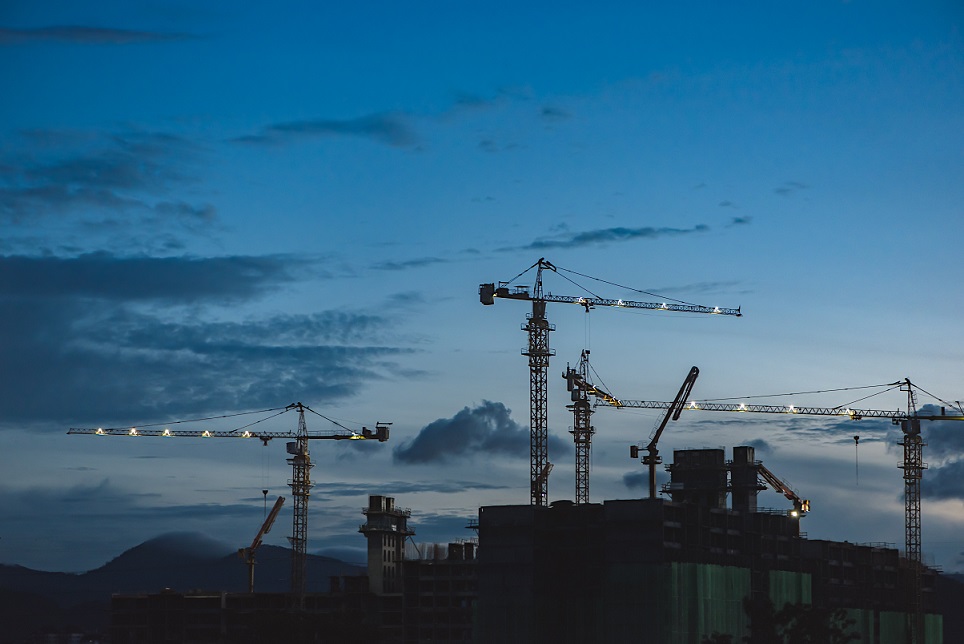 Paul Ognibene has done it again. After focusing on innovative work for traditional projects, the founder and CEO of Cambridge-based Urban Spaces is finding new ways to give reign to his restless drive for creative solutions to enhancing the urbancore. In responding to a Request for Proposals for a major project in downtown Salem, Massachusetts, Paulis pushing the envelope well beyond the scope of a developer's normal course of work. Consider his decisions in responding to a very complex, mixed-use project that by its nature would dissuade most developers from pursuing it further.
Ognibene's first step was to engage internationally known and respected architect, Graham Gund, with a charge to create two architectural icons – one in the form of a residential tower and one to take the form of a low-rise residential village. Paul's thinking was to elevate both approaches, since both are viable and both present attributes and challenges. As with the other work of Paul Ognibene, it is his intention to create an inclusive conversation with the public and the City to arrive at a consensus-driven approach for the future physical and more ethereal aspects of any decision that will outlast all of us. But the creative intent of Paul Ognibene didn't stop there, and Gund was charged with re-designing the entire intersection and the entrance to the train station so that the new building, whether a high-rise or a low-rise, will have an appropriate and considered urban context.
The proposed residential work of Graham Gund is across the street from another focus of the project from the City and State's point of view. In fact, the aforementioned residential component on which Gund is working primarily exists to be a funding vehicle for the preservation, restoration, and re-purposing of two historic but now vacant adjacent buildings. Paul Ognibene saw an opportunity with one of them, the former County Commissioner's Building, a mid-19th century Neo-Classical granite structure that is the first and last impression of Salem one experiences by car or train. Recognizing the formal stateliness of this building, Paul worked to create a relationship with the State Registry, and the result would be a new home for the Registry in architecturally and geographically appropriate quarters. Located at the corner of what is known as "Lawyer's Row," the required "back-up" use for this building would be law offices.
However, it is the building adjacent to the above-described County Commissioner's Building where Ognibene allowed his imagination to soar. Within the confines of a to-be-restored, 19th century Victorian courthouse building, he imagined the Salem Discovery Center, a multifaceted presentation that will seek and welcome a broad range of complementary experiences, enterprises, exhibits and programs with appeal to diverse audiences of all ages and interests. The intended tenants will be recruited from organizations and institutions that have a track record of providing activities and experiences that, while having already proven their potential for public and/or private funding, have not yet put down roots in a permanent location.
As Paul Ognibene put it, "Opportunities abound for uses that will maintain the historic character of both the exterior and the interior of this magnificent building." He envisions a tenant mix that could include a public access TV station and youth-focused entrepreneurial training programs with a retail side like a used book store or a cooking school/restaurant as noted below. Other aspects of the Salem Discovery Center also warrant mentioning. There could be an area that conveys the history of Parker Brothers in Salem and the invention of their most famous game, Monopoly. That particular history will be underscored with a Monopoly-themed restaurant that is intended to jump-start the hands-on experience of local youth interested in some aspect of the hospitality industry.
Robert Clayman, a Salem resident and the visionary guiding light of the Museum of Justice, was also engaged to be a key member of the development team. Paul Ognibene and other representatives from Urban Spaces have spoken at length with Bob about keeping and restoring a minimum of one or two of the existing and beautiful courtrooms for real-time video presentations aimed at teaching the workings, the complexities, and the genius of intent of the American judicial system.
A focus of the Salem Discovery Center will be to house itself creatively so as not to disturb the historic detail throughout the building. As an ardent historic preservationist, Paul Ognibene reiterated one of his primary concerns about the building and stated, "We couldn't bring ourselves to rip out part of Salem's architectural and historical legacy, and our program for the building allows us to preserve almost all of it." Many real estate developers work on mixed-use projects, but few would bring as disciplined and as creative an approach to their work like Ognibene does every time out of the box.